Breast lift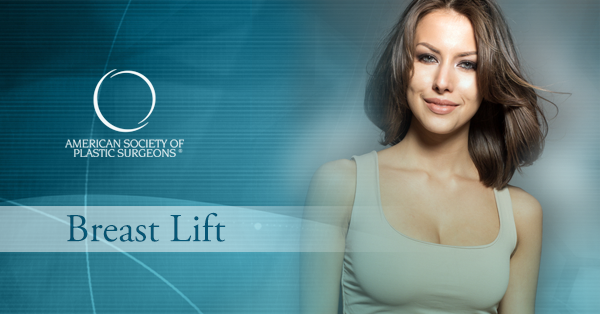 Breast lift –Dr. Fadi El Jiz, American Board Certified plastic surgeon explains the most common breast reshaping techniques available in the Shamma Clinic, Dubai, in the United Arab Emirates.
The advancing age, pregnancies, breast feeding and changes in body weight leave their mark on the breast tissues. The elasticity of the skin gradually gives in to the gravity – and the once firm and round breast becomes less attractive. The volume of the breast sags lower and the nipple gradually reaches or drops below the submammary fold. Some tricky bra's could (temporarily) solve the problem, but many women decide to seek a permanent solution – plastic surgery. Breast lift is one of the most frequently performed cosmetic procedures of the breast.
When the position of the nipple is still above the submammary fold the problem could be solved just by repositioning the nipple. By this (so called periareolar lift) technique, the surgeon removes a donut shaped piece around the nipple. This way the areola could be reduced, if necessary. The resulting circular scar becomes almost invisible after a couple of months.
This technique has got some limitations, cannot be applied for more severe cases – by removing a too wide donut, the discrepancy between the inner and the outer circle would cause too much wrinkling. By small volume breasts this pattern would also flatten the breast.
The solution for these breasts is the extension of the scar vertically to the submammary fold. Using this design the breast would retain its nice conical shape. The resulting scar is a lollipop pattern, fits perfectly in any bikini or bra. The skin of the breast is very thin on the lower pole, so this scar fades in the surrounding skin.
If the surgeon should reduce even more excess of the skin, then the classical inverted T (or anchor) shape could be used. By this technique an additional scar runs in the submammary fold. The length of this extension depends on the seveverity of the sagging.
The wide range of the available surgical techniques make it possible to create a custom made plan for every patient looking for a breast reshaping surgery in Dubai. The costs and the recovery vary according to the applied technique. Your consultant plastic surgeon would listen to the your wishes and concerns and together you could choose the best possible option.
If you have any question regarding the breast implants; call the Shamma Clinic to book an appointment – +971 4 349 88 00