Lipofilling of the breast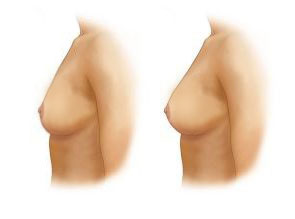 Lipofilling of the breast – Dr. Fadi El Jiz, American Board Certified plastic surgeon explains the pro's and con's of the procedure.
The female breast is the ultimate symbol of beauty, fertility and attractiveness. Breast augmentation has gained an enormous popularity in the last decades all over the world. More and more women choose this option as an enhancement of their underdeveloped breasts or as a correction after weight loss or breast feeding.
Lipofilling, as one of the newest state-of-the-art branch of the plastic surgery has conquered the United Arab Emirates, and Dubai, as the capital of the cosmetic surgery, too. This procedure uses the patients' own fat cells to give an extra volume.
Reasons to choose the lipofilling for augmentation:
– the procedure doesn't use any foreign material – this way it provides the safest method for breast augmentation
– eliminates the possible long term complications of the silicone implants (capsular contracture, leakage, rupture) – once the transplanted fat is settled it remains there.
– the cell used for volume enhancement are harvested during the first step of the operation by careful liposuction, removing the unwanted fat (this way killing two birds with one stone as the proverb says).
– the transplanted, surviving fatty tissue gives a natural shape, a biological volume enhancement – the texture and the touch of the breast remains the same.
– probably due to the transplanted stem cells it improves the skin quality.
– lipofilling could correct some cosmetic problems of the previous breast augmentation surgery – visible edges of the implant or the rippling and wrinkling.
Reasons to choose the conventional silicone implants:
– the maximum amount of the fat transplanted in one session is limited – to achieve a larger volume (more than onne cup-size), sometimes multiple surgeries are required.
– the exact amount of the fat – thus the exact volume increase – is less precisely predictable with lipofilling than the silicone breast augmentation. Sometimes by fat transplant an additional session is required to correct the symmetry of the breasts.
– the lipofilling procedure is longer, and (in spite of sparing on the implants costs) more expensive than the traditional surgery. The newest generation of the silicone breast implants are safe and reliable, patients may have the implants lifelong without correction or replacement.
– patiens who want to have a quick, visible, 'too nice to be true' result might better choose the silicone implants.
In case of any further question regarding this procedure call Shamma Clinic to book an appointment – +971 4 349 88 00