Rejuvenating the breast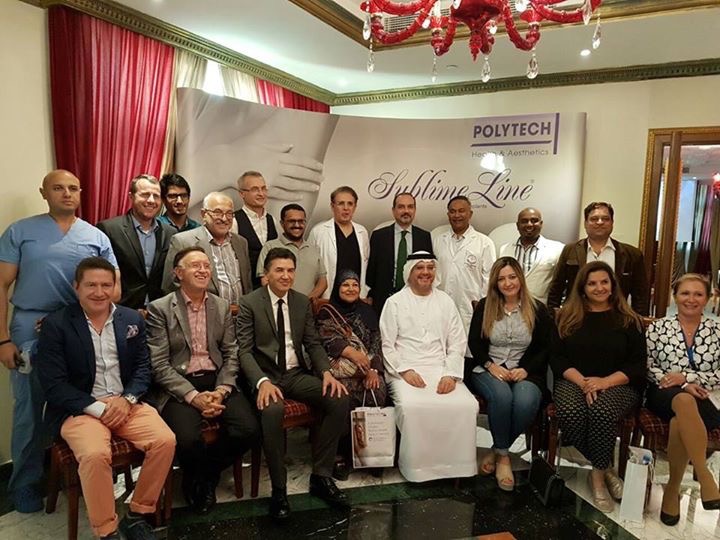 Breast correction – restoring the beauty –Dr. Fadi El Jiz, American Board Certified plastic surgeon shares his experiences on the National and International Plastic Surgery Congress, held in Dubai this weekend.
Dubai hosted the 2nd Emirates Plastic Surgery Congress between 16th and 19th of November with international participation. The best plastic surgeons of the United Arab Emirates gathered to discuss the recent advances in the cosmetic surgery.
One of the most interesting hot topics of the congress was the aesthetic reconstruction of the breast. Several lectures, videos and even a live surgery presentation addressed this subject.
In case of the aesthetic reconstruction we do not talk about a reconstructive procedure after a cancer – the aim of the procedure is to restore the beauty of the female breast after the physiological changes. Any change in the volume of the breast (pregnancy, breast feeding, weight loss) would affect the shape and the firmness of the breast, too.
The possibilities of the plastic surgery in this field has developed a lot in the last years – beside the improvement of the existing surgical techniques new procedures were invented.
Rejuvenation of the breast is not just a simple insertion of a silicone implant. By reshaping the tissues of the breast, surgeons could create a nice cleavage, upper pole fullness, and a better shape. Due to the special refined technique and the design pattern applied the resulting scar could be reduced. This is not just cosmetically more desirable, but it makes the recovery shorter and less painful. Implementing the new devices in the surgical practice make the surgery more accurate and quick and reduce the complications.
From the additional surgical procedures one the most promising is the lipofilling, transplanting the patients' own fat cells. This gives an additional coverage to the implant making the result more natural. Beyond the obvious volume-enhancing effect this technique improves the tissue quality of the breast.
Beyond these steps ahead a new generation of silicone implants has appeared on the market – they are safer and more reliable than their predecessors; due to their durability and special coating the risk of the implant rupture and capsular contracture is significantly lower. But they have more advantages; the surgeons could choose from countless shapes and volumes, making the decision almost custom-made for every single patient. Their composition is a lot closer to the natural firmness of the breast and the specially designed double gel gives a better shape. Special techniques for inserting the prosthesis eliminate the chance of the bacterial contamination, further reducing the complication rate.
If you are interested in any of the above mentioned procedures or if you have any question regarding the aesthetic breast rejuvenation; call Shamma Clinic to book an appointment – +971 4 349 88 00