What problems occur because of Varicose Veins?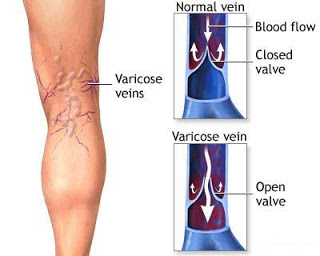 What problems occur because of Varicose Veins? – Dr. Asad R. Shamma, American Board Certified plastic surgeon explains the different problems occurring because of Varicose veins. We can look at these facts and break them down into four factors:
Cosmetic Factor:
A large portion of the population suffers from varicose veins but they usually have no symptoms and don't cause any pain for the individual. Individuals usually fear long term problems after seeing the varicose veins at it's first stage, but these concerns are usually baseless- particularly in relation to bleeding, ulcers, and deep vein thrombosis
Discomfort Factor:
Varicose veins can cause a feeling of discomfort in the legs, but it's vital to be able to distinguish these pains from other reasons that might cause leg pain. The usual symptoms that has been agreed upon associated with varicose veins include itching, heaviness and aching, but these have been inconsistent- predominantly in males.
Traditional Factor:
These factors indicate the worsening of symptoms after long periods of standing or walking, relieving symptoms can be done by elevating the legs or wearing support hosiery. The swelling of the legs is an uncommon symptom of varicose veins—other causes are much more common. Unilateral swelling of a leg with big varicose veins is the most typical presentation.  Thrombophlebitis  Superficial thrombophlebitis ("phlebitis") can complicate varicose veins. The risk of deep vein thrombosis is remote, but in a case series it occurred very occasionally if phlebitis extended above the knee.
Health Factor:
Veins may sometimes remain permanently blocked. Treatment of the varicose veins may be appropriate if phlebitis is recurring or severe, or if the veins also cause other symptoms. Note that thrombophlebitis is not caused by infection, and treatment with antibiotics is unnecessary: drug treatment should be limited to anti-inflammatory analgesics.