Is Reconstruction Breast Surgery Right for You?

What is Reconstruction Breast Surgery?
Reconstruction breast surgery's purpose is to reconstruct the entire breast/s or parts of the breast/s.  Most commonly breast reconstruction surgery is tailored for women who suffer from the removal of internal and/or external tissues of the breasts due to breast cancer. However, reconstruction breast surgery may be necessary if a previous breast surgery had resulted in complications or you wish to modify the size of your breasts. The removal of solid masses (cysts) caused by harmful substances being injected into the breasts is also a common reason for the reconstruction of the breast may be required surgery. The types of reconstructive surgeries vary, and some may use one or more techniques, depending on the case of the patient.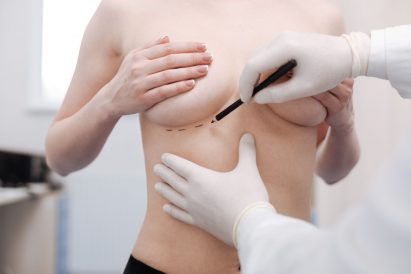 The following are common types of reconstruction breast surgeries:
Breast reconstruction using Breast Implants
Breast reconstruction using autologous tissue (your own tissue, also known as "tissue flap")
Breast reconstruction using an acellular dermal matrix (ADM)
Breast reconstruction surgery is usually followed by various breast cancer-related surgeries such as:
Mastectomy
Lumpectomy
Subcutaneous (under the skin) mastectomy
Quadrantectomy (removal of approximately a quarter of the breast)

If you are not sure it is the right time to undergo a breast augmentation surgery revision, seek advice from a reconstructive plastic surgeon. They will give you the right advice by identifying the problems caused by your breast implants. You will be given replacement options and you will be able to reach the decision, whether a revision is right for you.
Common signs you may need a breast revision: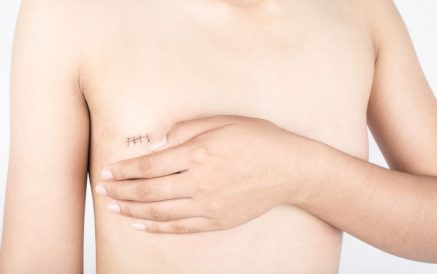 Your breasts feel noticeably more sensitive than normal
Your breasts hurt when you touch them
Your breasts hurt when you flex your chest muscles
Capsular contracture has occurred
Your breast implants have ruptured
Your implants have repositioned
You desire to change the size of your implants
Choosing the Right Reconstructive Plastic Surgeon
Selecting a surgeon for your reconstruction breast surgery can be stressful but asking the right questions during your consultation may give you the right insights on whether the plastic surgeon is right for you or not. A qualified surgeon will have at least one board certification and has at least two decades of experience in breast surgeries. The plastic surgeon you choose for your reconstruction breast surgery should have ample before/after images of reconstructive surgeries to present to you during your consultation. It is nearly impossible that reconstruction breast surgery produces totally perfect results. Receiving realistic surgical result expectations from your surgeon is key, as having unmanaged expectations may lead to severe disappointment in the result of the surgery.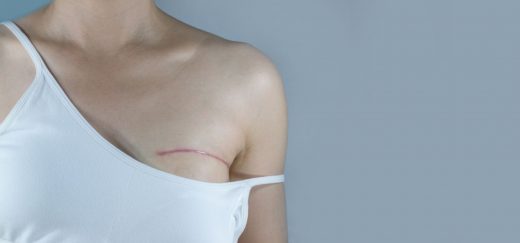 Regaining Your Confidence
If your breasts are contributing to your loss of confidence or you suspect that there is a problem, schedule a consultation with a reconstructive plastic surgeon. Dr. Maria Isabel Acosta is a Columbian plastic surgeon with over 25 years of experience. Dr. Maria holds a Specialty Degree in Plastic, Reconstructive, and Cosmetic Surgery from Juan N. Corpas Medical School in Bogota, Columbia. She is keen to keep up with the latest techniques and procedures related to her specialty and continues to participate in international plastic surgery conferences. Dr. Maria Acosta provides her patients with individualized treatment plans for every patient's unique case, to create the most natural-looking results. Click here to meet Dr. Maria Acosta today and seek expert advice on breast reconstruction surgery in Dubai.