Gastric Band Treatment
Gastric Band Treatment in Jumeirah, Dubai
What is Gastric Banding?
Gastric Banding is a type of weight loss surgery that involves placing a silicon based band around the stomach. The band is then filled with saline to decrease the size of the stomach cavity. By reducing the size of the stomach, recipients of the band can experience lower appetites and a greater feeling of satiety. This procedure is a minimally invasive procedure and patients can expect full reversal of effects following removal of the band.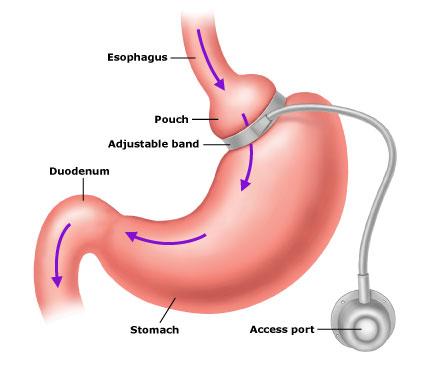 How much time does the Gastric Banding take?
30-60 minutes
How does Gastric Banding help?
Decreased appetite
Increased satiety
Reduced risk of heart disease
Reduced risk of a stroke
Infertility
Symptoms of diabetes, hypertension, hypercholesterolemia and obstructive sleep apnea are improved
Risk and Complications of Gastric Banding
As with all surgeries, a gastric band has a risk profile and possible complications that could occur. Your surgeon will discuss this further during your consultation.