Why Shouldn't I Get a Breast Reduction?

Have you been contemplating whether you should or shouldn't get a breast reduction? This article will provide you with more insight into the benefits of this surgery. If this surgery is something you have been contemplating for a long time and you have done ample research but you are still unsure, book a consultation with a Plastic Surgeon specializing in breast surgeries to learn more. Deciding to undergo surgery is a big decision and having knowledge about what you can expect will help you feel more confident in your choice. Having excessively large breasts can attract a lot of unwanted attention, hinder your ability to exercise, limit your clothing options, cause you back pain, and can be the cause of bad posture. If you feel that your breasts have been affecting your confidence and quality of life, then there is nothing wrong or shameful in considering to undergo this procedure.
Do You Feel like Having Smaller Breasts Would Make Life Easier?
Do you feel like your breasts are the leading cause of your lifestyle limitations? Shopping can be extremely challenging, and you may feel your options are limited, due to standard sizes of tops and dresses. Bras and sports bras may also be difficult to fit and you may have to resort to brands that understand and cater to women with large breasts. Exercise can be exhausting and at times even painful. Restrictions to certain exercises may be due to the discomfort caused by the uncontrollable movement of your breasts. Do you feel that your breasts are one of the first features that people look at when they first meet you? Do you feel that when you look in the mirror, your overall frame looks larger than it really is because of your breast size? All the points touched on above may all be the result of having overly large breasts. Breast reduction in Dubai is a safe solution that can change all these common events from unpleasant and uncomfortable to enjoyable. These day-to-day encounters may become ones you will begin to look forward to, rather than dreading them.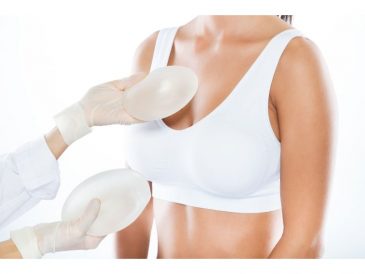 Benefits of Breast Reduction
After downsizing breast size, most patients do experience relief in several aspects of their lives. The points below list some of the most common benefits of undergoing a breast reduction in Dubai. If you are seeking to achieve some of the points below, this surgery may be the right choice for you.
• Relief of pain in the upper back, shoulders, and neck
• Relief of consistent strain which may be the cause of pinched nerves
• Help you increase your ability to exercise
• Improve your physical fitness
• Help to reduce or get rid of chronic skin irritation or rashes under your breasts
• Allow you to fit bras and clothing with ease
• Fatigue and physical overexertion can decrease
• Help to improve your self-image
• In most cases, your breasts will be lifted during this surgery
If the above points do not apply to you but you are still seeking to undergo breast surgery, click here to learn more about different types of breast surgeries.
What is Considered the Most Beautiful Woman Breast Size?
What one considers beautiful another may not, beauty is extremely subjective. Therefore, there is never going to be one correct answer to what is considered the most beautiful woman breast size. All breasts come in different shapes and sizes, which are accompanied by varying physiques. There are plenty of surveys and forums online which discuss this topic that may contribute to your state of questioning your appearance. Ideal breast size is one that does not interfere with your day-to-day activities and one which is in proportion to your body. All breasts are beautiful in their own unique ways. However, if your breasts are the leading cause of your shattered confidence, then this surgery can increase your chances of gaining back your confidence.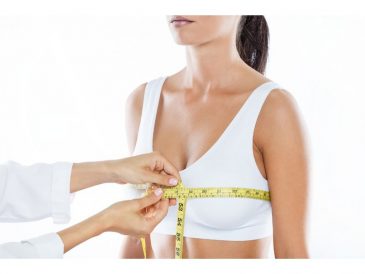 Breast Reduction Surgery in Dubai
If you are considering undergoing your procedure in Dubai, look for an American-Board Certified Plastic Surgeon who specializes in breast surgeries. A surgeon who is most experienced in various types of breast surgeries will have a greater understanding of your needs. Breast reduction is one of the more complex breast procedures, therefore, choosing the right surgeon is important. Dr. Shim Ching is a Double-Board Certified American Plastic and Reconstructive Surgeon. He has been named as one of the Best Doctors in America since 2011, a recognition reserved for the nation's top 5% of doctors. Dr. Ching's medical education and training placed a strong emphasis on developing the surgical skills needed to adopt the latest innovations. By combining his experience and talent with the latest devices and innovative techniques, Dr. Ching creates results that look beautiful and natural. Click here to meet Dr. Shim Ching today and seek expert advice on breast reduction surgery in Dubai.