Corns and Calluses on Feet Treatment
Corns and Calluses
Corns and calluses are general skin conditions about feet we can easily treat. Normally Corns appear being hard painful circular areas usually on bony areas your toes also soles on the feet. Corns occur normally an issue of rubbing (of shoes) or directly constrain of the way your foot while hits the ground or when walking. Bad shoes are also made corns worse.
Corns, we can remove easily usually painless, especially when your podiatrist has lots of practice dealing with these corns and calluses issues. Furthermore, a podiatrist can give you some essential advice to prevent their return.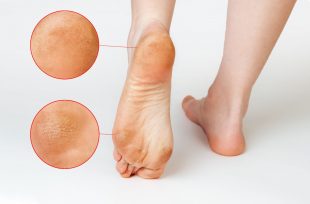 Normally hard skin found on the ball of the foot, around that heels, furthermore at the toes end. Usually, this occurs by rubbing, pressure, or resistance. Hard skin that time difficult when it splits in the heel area or when it becomes thick. An expert podiatrist will remove that hard skin painlessly.
What causes corns and calluses to develop?
Given your feet move your body weight, footwear will more challenging if it produces more friction on regions of your foot. At this occurs, your body reacts through thickening the covering layer of the skin. Those thick patches about skin are called calluses furthermore if that influence is concentrated in a small area, hard corn may be developed. If no removed, pressure can cause inflammation happening in pain, swelling, also redness. Soft corn can more form among the toes, where that skin is moister of sweat or inadequate drying.
Everyone is prone to corn also callus, mainly those elderly they lose fatty tissue and flexibility with age, including the who work in an occupation that puts them on their feet.
Calluses and corns will be signs of underlying difficulties and early warning of more complex foot disorders. This will also indicate an abnormality in a bone structure which is caused due to inappropriate footwear or ill-fitting foot.
Treatment
How do I get rid of hard skin on my feet? For treat Corns and callus, you can get rid of hard skin layers with the help of your podiatrist and allow to health soft skin to grow on your feet surface. 
To allow for healing also prevent future problems, Podiatrists recommend you maybe use soft padding or strapping suitable soles which fit into the shoes, that insoles reduce pressure on the foot and stop fractions.
Your podiatrist may also give you a suggestion about footwear and will share with you how you can reduce excessive weight-bearing pressure on the foot and long term relief.